Blaze brings home automation app B.One Hub to India – ET Tech – ETtech.com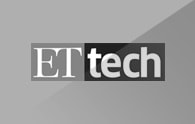 IoT
company
Blaze Automation
that focuses on smart
home automation
and security products, has today launched their flagship product B.One Hub in the Indian market.
B.One Hub enables homeowners to control and automate security, ambience, entertainment, and HVAC systems efficiently. B.One Hub is already being sold in markets Japan, Australia, New Zealand, USA and Canada.
So far, Blaze has received seven patents for its products.
Sridhar Ponugupati, CEO of Blaze Automation said, "The Indian smart home market is worth Rs. 8,800 crore and with B.One Hub we will offer advance and affordable device for home owners. We have already booked orders of over Rs 260 crores (USD 40 Million) in the international market."
Blaze Automation has integrated products of smart device manufacturers such as Amazon, Aeon Labs, Belkin, Cree, Fibaro, GE, Honeywell, Nest (by Google), Philips, Sonos and Yale.
Arjun Valluri, Chairman of Blaze Automation said, "Smart Homes are the fundamental components of Smart Cities and Blaze Automation will aid Indian Government's mission to build 100 Smart Cities. We want to become the world's most widely used home automation and security Hub, while helping home owners digitize their lifestyle and optimize energy savings. We also plan to expand to EMEA, South America and South East Asia."
CommentsWrite a Reply or Comment:
You must be logged in to post a comment.